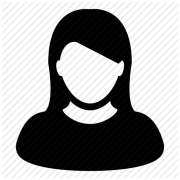 I recently had my Magnet kitchen installed by GRD Joinery. I cannot praise them highly enough. Greg and his team were efficient, professional, hard working, polite and pleasant. I would have no hesitation in recommending hem. A job very well done. Thank you so much.
Thanks again to Greg and the team at GRD for two outstanding jobs. Both kitchens fitted and finished to the highest standard. Couldn't have asked for more and would highly recommend.
A huge thanks to Greg for a fantastic job on our kitchen installation. He was a meticulous worker, very detailed and patient and made sure that the finest details were done well. He was a pleasure to have in the house, very polite and clearly passionate about delivering a very high quality finish.
We have had a number of kitchens installed over the years, however, without doubt this one has been installed to the very highest standard. I would happily recommend Greg to anyone looking for someone to do a kitchen install.
Massive thanks to GRD Joinery for their fantastic work fitting and installing my new kitchen. Greg and his team were very knowledgeable and helpful. The work performed was of an extremely high standard and in line with the pre agreed timetable. Everyone involved was friendly, polite and tidy. I would highly recommend GRD Joinery and would definitely be in touch if I require future work.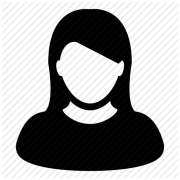 We have had our kitchen installed recently by Magnet Kitchens. The joiner who was subcontracted by Magnet and who project managed and carried out the work was Greg from GRD Joinery Ltd. We are very happy with the way the work was carried out. Greg was efficient in not wasting any time. He was professional in doing a skillful job. He was reliable and trustworthy. He was also pleasant in all our conversations. Also we added some extra requirements which he flexibly carried out for us.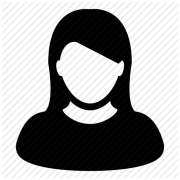 Thanks to Greg and his team for doing an excellent job, installing our new kitchen. It was a very easy process: the designer from Magnet came to our house to measure up. She then sent through designs and we made choices – it helped to be able to go into the shop and see the different products in situ. Greg dealt with the whole installation process, the majority of which while we were on holiday, which suited us well. The guys installed everything new, plastered the walls and installed underfloor heating and flooring in an additional hallway. It looks really good, everything works well, and Greg has been great about checking in to make sure everything is working well. I have no hesitation in recommending to others.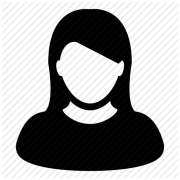 GRD Joinery took our kitchen from drab to fab with the utmost professionalism in the shortest amount of time. A great team of gentlemen – competent, hardworking, punctual, courteous, communicative and easy going – they worked methodically with a mess-free approach to achieve our vision of a beautiful kitchen. We could not be more pleased with the standard of work. We highly recommend this team to anyone who, quite simply, requires a job done well.
GRD (Greg) had been recommended by friends, but Magnet had so many bad reports on their website we thought we would buy elsewhere. Greg came down to see us and convinced us that GRD and Magnet could do what we asking for, and he was right! Lynn from Haggs Rd Magnet came down and carried out a survey, Greg booked us a slot in his schedule.One further meeting with Lynn in her office and the order placed. What happened after that?
1. The kitchen was delivered on time.
2. GRD appeared on the due date and time, the electrician, and plumber on schedule the old kitchen dismantled.
3. Next day the plasterer arrived 8.30am walls skimmed, no mess no fuss great finish.
4. Greg and his team completed the new fit out and to say they were just great, and the result " Was Just Fabulous"
Many thanks to GRD (Greg his team & Lynn at Magnet).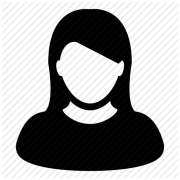 We cannot praise Greg highly enough for his exceptional work on our kitchen. Despite having to deal with major issues from our supplier (nothing to do with Greg) he went way out of his way to make sure the kitchen was eventually completed by coming out on both the Saturday and Sunday to complete the work, as did his team. He is completely trustworthy, extremely hardworking and most importantly his work is faultless. Our neighbours were so impressed that Greg is booked to fit a kitchen from them. I would highly recommend Greg to anyone, in fact he is coming back to fit a new floor for us.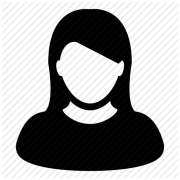 We were extremely happy with the work carried out by GRD Joinery in fitting our new Wren kitchen. They were punctual, reliable and showed a great attention to detail while fitting our kitchen. They also carried out a lot of other extra work, i.e putting up new ceilings and fitting new wooden floors and all of this work was of the highest quality, they also checked in with us for any queries they had regarding the additional work and our requirements. They tidied up at the end of each day and kept us informed at every stage of the project. I would highly recommend GRD Joinery.
GRD Joinery recently installed a new kitchen, on behalf of Wren Kitchens, for us. Greg, as well as being very pleasant to deal with and trustworthy, did a fantastic job, his quality of work was second to none. I also asked for additional works to be done, which Greg organised effectively and efficiently. All work was done to time and of excellent quality. I would definitely recommend him and his company. I will definitely be in touch with Greg for further works required in my house.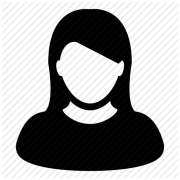 GRD Joinery recently carried out the installation of our new kitchen, and provided a thoroughly professional service overall. All workmanship was carried out to a high standard, and GRD also co-ordinated other electrical and plumbing trades as required. GRD staff were punctual, tidy and took care to minimise disruption whilst working in our property. We were kept informed throughout of their progress and anticipated completion of the works. We would have no hesitation in recommending GRD Joinery, and they will be our first call in future for any joinery or related works.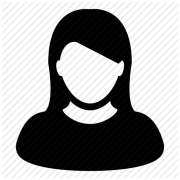 We purchased a Wren kitchen and GRD joinery were our appointed fitters. We required additional work ie plastering, plumbing & electrical which GRD organised. the whole process was seamless with minimum disruption and the finishing was superb. GRD worked until 6:30 on the Saturday evening to ensure the work was completed timeously and to our mutual satisfaction. I would recommend this company without hesitation.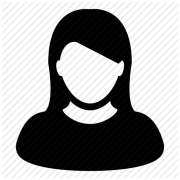 GRD Joinery recently carried out a full kitchen installation on behalf of Magnet Kitchens for us. The planning and expertise demonstrated by Greg from GRD has been excellent. Nothing is a problem and the quality of work has been extremely satisfactory. Greg from GRD is a very pleasant tradesman to work with and we look forward to commissioning him & his company to do further work for us in the future. We would definitely recommend him & his company to anybody thinking of using their services.
GRD provided the products and materials, installing a full kitchen (appliances & all). The workmanship from the company was excellent and they undertook the job with the care & attention it deserved whilst keeping disruption to my property at a minimum. Highly recommended!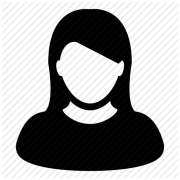 I would use GRD again. The tradespeople redesigned my loft area into an extra bedroom and lounge room. They ordered & fitted custom built Velux windows which have totally transformed the room with lots of natural light.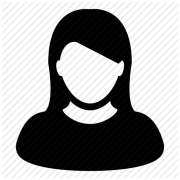 GRD Joinery fitted my new kitchen. Excellent workmanship from whole team. Attention to detail first class. Greg himself very friendly and hard working. Have already recommended him to my daughter – absolutely delighted! Would have no hesitation in recommending him to anyone – overall extremely happy with the finished job – Excellent Service!